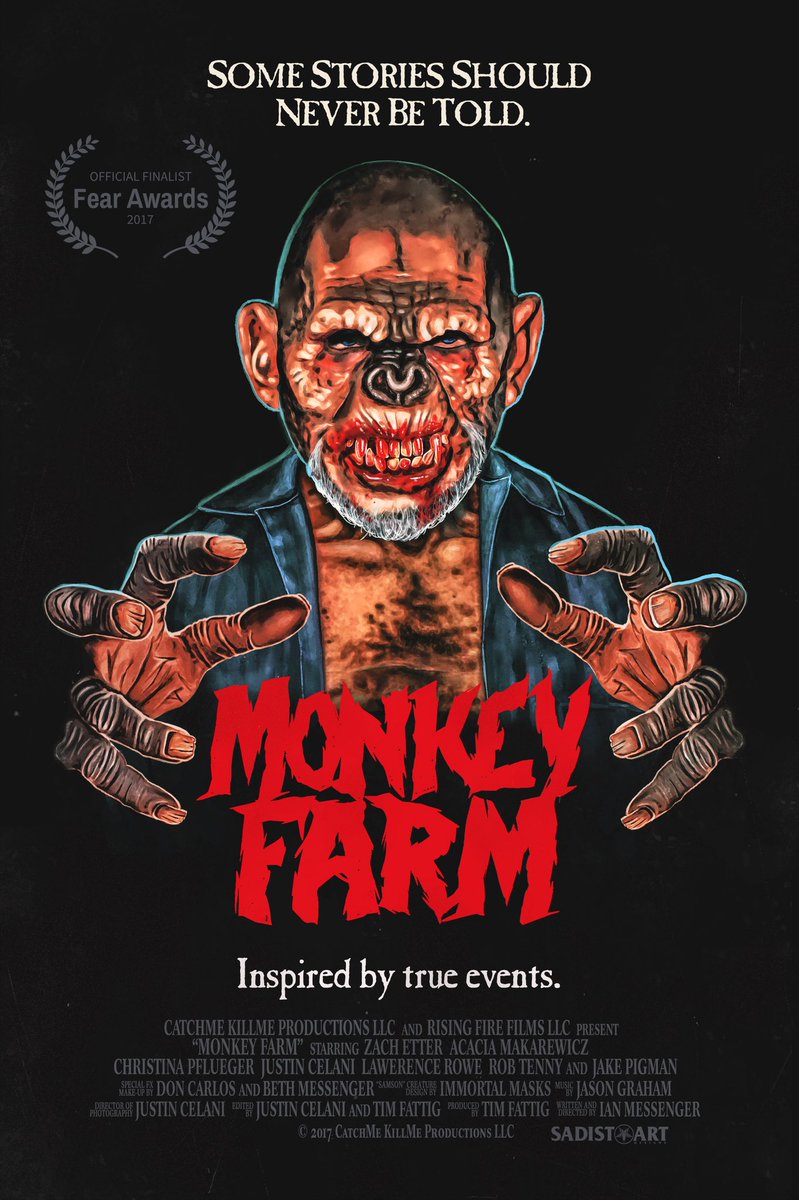 A Creature Feature from CatchMeKillMe Productions and director Ian Messenger..
A Found Footage film about a group of documentary filmmakers doing a film about the animal testing research that the medical field does to test out products and medicines for humanity, if it is necessary or just cruel torture to the animals.
During an interview with a doctor, he informs Film Project Leader Ryan (Zach Etter), about an actual facility near them that really did research on animals and that their project might benefit from their visiting and talking to former staff members from the facility.  This sparks the group's interest to find the facility to get another angle of the story and an urban legend.
I was hooked by this film!  The music and the spooky sounds really help to capture a viewer of this film.  The film group characters were easy to relate with and I sympathized in their curiosity, confusion and terror.  The creep factor was dialed way up by some of the mysterious characters that the group met following the trail "down the rabbit hole"..  The makeup FX were very good and believable!  The story leads you on a ride that takes a sudden turn to fright with no way off till the end.
I give this film 4 bloody skulls for its originality of story and better execution of using cameras for found footage film making.  And the clever horror Easter eggs that can be found if you know your horror movies!  Brilliant!
I highly recommend this film to be watched!
Run time: 1hr 16mins
Twitter: @CatchMeKillMeProd