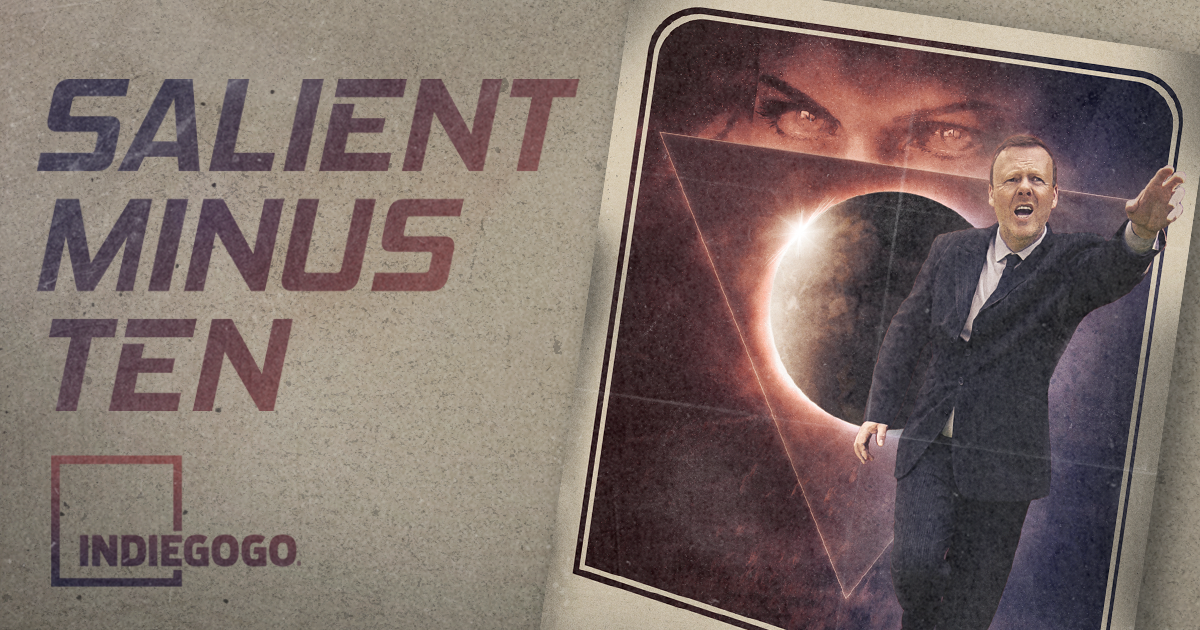 New Indiegogo project from Award Winning Short Filmmaker Emma Dark, SALIENT MINUS TEN !
SALIENT MINUS TEN is about  Adam Harper, an average man. And on an average day he suddenly finds himself catapulted into the strangest, reality changing game… A game of time and chance, where the stakes are a matter of life and death.
Emma is a wonderfully talented writer & actress of the  horror, sci-fi and fantasy genre.
Her previous short film, SEIZE THE NIGHT, was a success on the short film circuit and online release.   An amazing vampire film that has her kicking ass as a vampire trying to survive being hunted by her own coven and the werewolf packs and she's also wanting revenge..
Emma is very passionate about her latest project, SALIENT MINUS TEN, and we are very excited about this project and we are so happy to tell everyone about this.
Please go to her Indiegogo page and help make this project happen!
I even bought the T-shirt!